Key Features
---
PDFMate PDF Converter is an excellent tool for Office tasks, which enables you to create, edit, convert, merge, and split PDF files easily, improving work efficiency.
Output formats
Convert PDF files to EPUB, TXT, DOC, IMG, HTML, SWF formats.
Advanced OCR
Convert PDF files to editable documents with OCR technology.
Encrypt Converted Files
Add Open/Permission password to PDF Files and converted Word files.
Create PDF
Create PDF files from IMG, Word, Excel, and PPT files.
Layout Customization
Customize size, layout and direction of PDF files.
Merge & Split
Merge and combine PDF files, split PDF file by page ranges.
Get started with PDFMate PDF Converter Professional
Key Features
More to Discover
---
Professional PDF Converter
PDFMate PDF Converter is a professional and comprehensive PDF converting tool that is able to convert PDF files into 6 most common formats, including Microsoft Word, Text, EPUB, Image, HTML, and SWF files. Besides, it supports changing the layout (A3, A4, A5) and page size (1IN1, 2IN1, 4IN1) to help you get your customized PDF files. With the help of such a smart tool, you can easily view PDF documents with portable devices in a more flexible and comfortable way.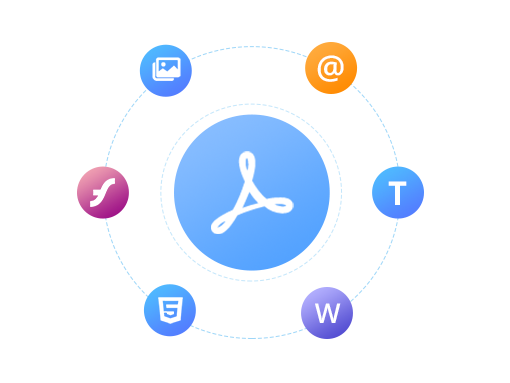 ---
Advanced OCR Technology
This PDF Converter comes with the most advanced OCR (Optical Character Recognition) technology, which makes it possible for you to extract texts and images from image-based PDF files and convert them to editable and selectable Microsoft Office Word documents.
The program will detect scanned PDF files automatically when adding PDF files. And it provides two recognition modes. To save more time, please choose efficiency-priority recognition mode; to get more accurate output files, the quality-priority recognition mode should be your first option.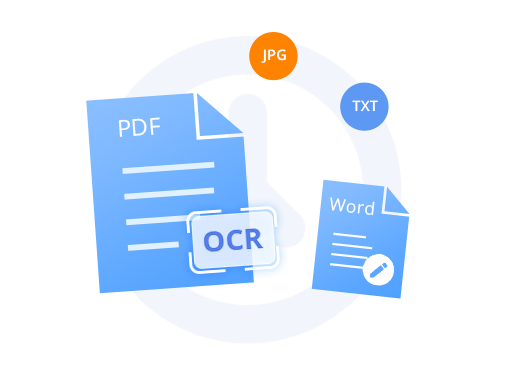 ---
Merge, Split & Create
PDFMate also acts like a PDF merger and splitter. It allows you to split pages of any PDF document no matter the length or file size, and merge several PDF files into a single file. It supports processing multiple input and output documents simultaneously. And a unique feature of the program is its ability to process and create PDF files, which enables you to convert image, word, excel and PPT files to PDF format.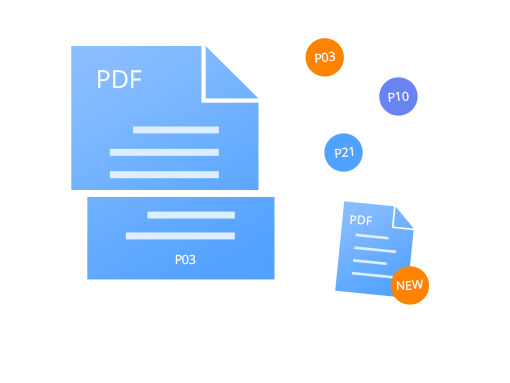 ---
Encrypt Converted Files
The function within PDFMate enables you to set a password for your PDF files for getting high-security assurance. In the 'Advanced Settings' session, you can place Open/Permission password for the converted PDF and Word files. With this function, it can protect the contents of the file and your privacy.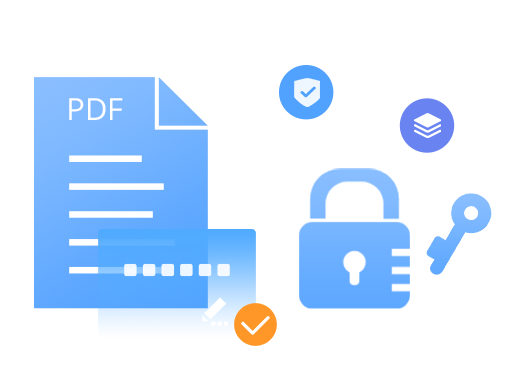 ---
More features & Customer Support
Layout Customization: Change the printing layout and page rotation of the PDF files.
Support Multi-languages: PDFMate PDF Converter Professional supports converting PDF files in all kinds of languages.
PDFMate provides excellent after-sales service for users. Once purchasing the program, you can enjoy upgrades and updates for free.