Best Free PDF Reader Apps for iPhone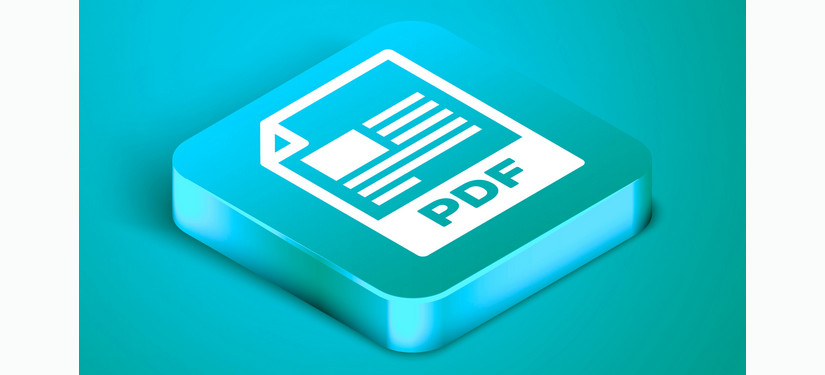 PDF Converter
•
PDF Reader
For an iPhone user whose life is on the way, PDF Reader is a must-have application. However, there is no decent PDF viewers preinstalled on iPhone and hunting for the best free PDF readers is a challenge because there aren't too many that are truly free and don't require an eventual upgrade. Moreover, what they require is more than simply reading PDF documents for most business people. Here we would recommend 4 free PDF viewers for iPhone with excellent capabilities in reading PDFs that are enjoying wide popularity.
---
1. Adobe Reader
As a trusted leader in PDF industry, Adobe Reader has made its way over to iOS. Adobe Reader for iPhone provides flexiable options for users to view PDFs. For example, you can easily zoom in on text or images for a closer view. You can also go to any page by tapping the page number or use bookmarks to jump directly to a section in your PDF document. More information as follows:
Features:
View PDF documents
Search text to find specific information
Select single page or continuous scroll modes
Zoom in on text or images for a closer view
Provide Night Mode for reading in dark locations
Use bookmarks to jump directly to a section in PDF document
Tap on links in a PDF to open linked web pages
Highlight, underline, add comments anywhere in your PDF
Fill out and signPDF forms
Email PDFs as attachments
Rename, copy, delete or create folders to manage PDF documents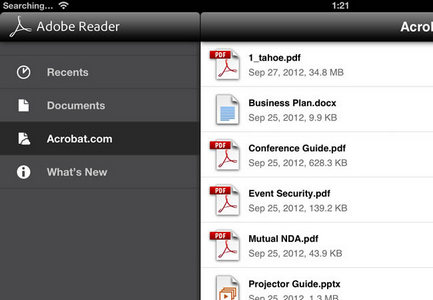 ---
2. iBooks
With Apple's iBooks, PDF support is front and center. When PDFs are added through iTunes, or through App file sharing, a separate book shelf is added for PDFs. The reading experience is quite enjoyable. If you are the type who likes to keep all of your reading content in one place, you will be pleased with the free iBooks.
Features:
View PDF and EPUB documents
Download books from iBooks Store
Highlight and add notes with built-in bookmarking features
Choose from seven beautiful fonts, three easy-to-read page colors, and three useful page layouts—including Book, Full Screen, and Scroll
Renders text written in 18 different languages
Find a word, character, or phrase anywhere in your book with the built-in search feature
Adjust your screen brightness to find the perfect lighting for any environment
Add PDF documents from Mail to your iBooks PDF Collection
Some PDF documents may not be compatible with iBooks
System Requirements:Requires iOS 5.0 or later.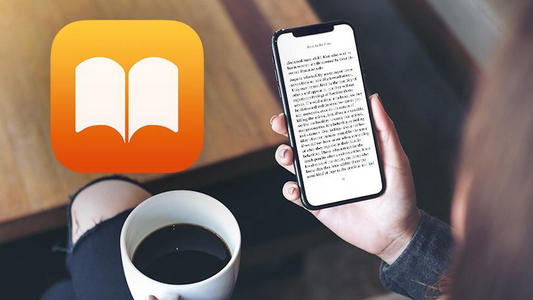 ---
3. Foxit Mobile PDF
Foxit Mobile PDF for iOS maintains a similar user experience from desktops to mobile devices. It is more than a simple PDF viewer. Indeed it is a PDF reader application with advanced editing features.
Features:
View PDF documents
Page slider, scroll to certain page of a file
Flexible page viewing options (single page, continuous, or thumbnail)
Reflow page with or without image (iPhone)
Annotate PDF documents using Line/Arrow/Circle/Highlight/Pencil
Add and edit notes, signature and bookmarks. It is worth noting that all the comments and annotations are compatible with any PDF reader.
Select text to copy to clipboard and highlight with different annotations.
Support dictionary (iOS5)
Encrypt document using user or owner password.
Recorder page in thumbnail view
Remove page in PDF document
System Requirements: Requires iOS 4.3 or later.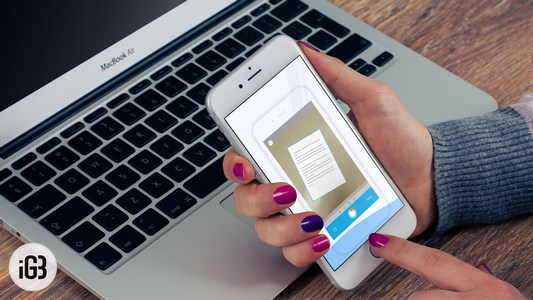 ---
4. FileApp (Documents & Files Reader)
File App is more a file manager than a PDF reader. The application reads many files types such as PDF, Office documents and plays multimedia contents.
Features:
View PDF and Office documents
Create and edit text files (.txt, .html, .xml … )
Send documents via email attachments
Take pictures within FileApp
File encryption with iOS Data Protection
Allows to "Open In..." compatible app (Pages, Numbers, iBooks...)
USB file transfer to Mac and PC using iTunes File Sharing
System Requirements: Requires iOS 5.0 or later.
Even though File App is a free application, it has some limits when compared to its Pro. vesrion. For example, you can only edit PDF documents with annotation, edition, comments and bookmarks in the pro version.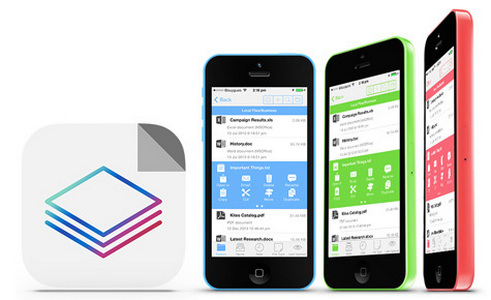 Although it is hard to find a free and practical PDF viewer for iPhone, the four applications mentioned above will enable you to read PDF smoonthly. It is of great convenience to have a multi-funtional PDF reader installed.
---
Extra Recommendation
If you are searching for a way to convert PDF to EPUB or any other format, PDFMate PDF Converter Free, a totally free program, must be your first choice. Highlights:
Convert PDF to Word, Text, EPUB, Image, HTML, SWF;
Merge PDF files with high speed and precision;
Set password and permission for opening, copying or editing PDF files;
Personalize output path with customization settings;
Provide free technical support and excellent customer service.
---
Recommended Products