How to Get Free Books from Amazon Kindle

Amazon Kindle
•
Free Books
Nowadays, e-readers and eBook apps have become more and more popular since they can carry a lot of electronic books so that readers can read any books at any time and any place. Especially, compared with the printed books, the e-readers are more portable and easier to be carried on people's hands. Amazon Kindle is one of the most popular e-readers which has a large library of books available. If you have an Amazon Kindle or use the Kindle app to read eBooks on your smartphone or tablet, there must be a fee for eBook purchases and the most frustrating thing is that you don't own the books that you have paid.
It will be great if we can get free Kindle books. Amazon has a list of the Top 100 free eBooks on its website. You will find a variety of books there, which are available to download directly for free. It suits some readers' needs in some circumstances, but these books remain on your device for a limited time and you have to keep the subscription to make sure you can read those books on your devices. But you should know that most of the books on Amazon are not free, you still have to pay for some books you need. Is there any way to get free books from Amazon Kindle? Yes, there is a solution. An eBook converter can help you get free books from Amazon Kindle and enable you to read the books at any time.
Tool Requirement: PDFMate eBook Converter
You are recommended to use PDFMate eBook Converter, which is a powerful tool to convert eBooks from Kindle, Adobe, Nook, and Kobo to different formats, like EPUB, MOBI, TXT, PDF, AZW3, and KFX format. What's more, this program supports editing the metadata such as title, author, publisher, date, etc. By using this program, you can save Kindle books as your need.
How to Read Kindle Books on PC
Fix the Problem of Kindle License Reached
---
eBook Converter Pro.
The most powerful eBook converting tool, specially designed for users convert eBooks from Kindle, Adobe, Kobo, Nook eBooks and convert them to various formats, including EPUB, MOBI, PDF, AZW3, TXT and KFX effortlessly.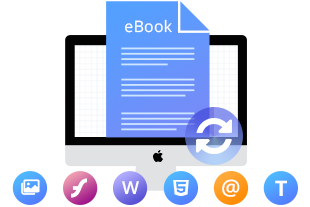 ---
How to Buy and Read Kindle Books on iPhone or iPad
How to Convert Kindle Books to EPUB
How to Get Free Books from Kindle with PDFMate?
Step 1. Add eBooks to the Program
Open the program and click "Add eBook" on the upper left. A window will pop up, letting you find the eBooks from your library. Select the books you want to convert to PDFMate.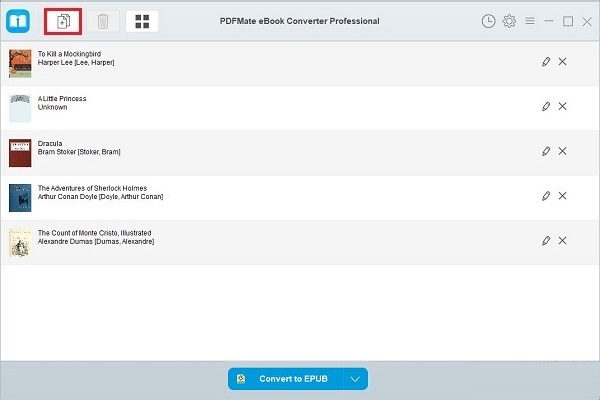 Step 2. Set Output Format, Output Path and Edit Meta Information
Click "V" icon at the bottom to choose the output format. You can set the the location of the converted files by clicking the "Settings" button. If you want to customize the metadata of some books, click the "Pen" icon at the end each books to edit the information like author, title, publisher, etc.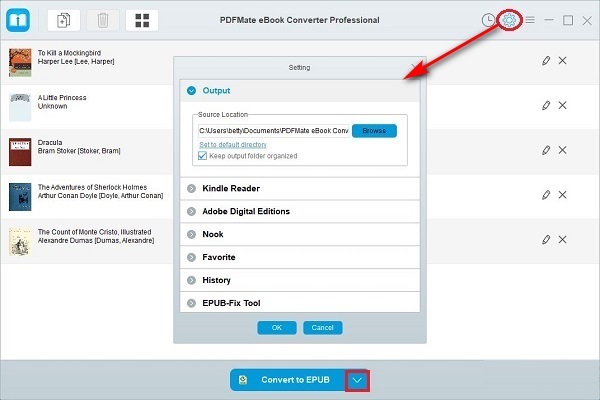 Step 3. Start Converting Kindle Books
After setting the format, direct click the conversion button, the program will convert the books to the format you set. When the conversion is complete, you get those free books from Amazon Kindle and they will not disappear after canceling your subscription.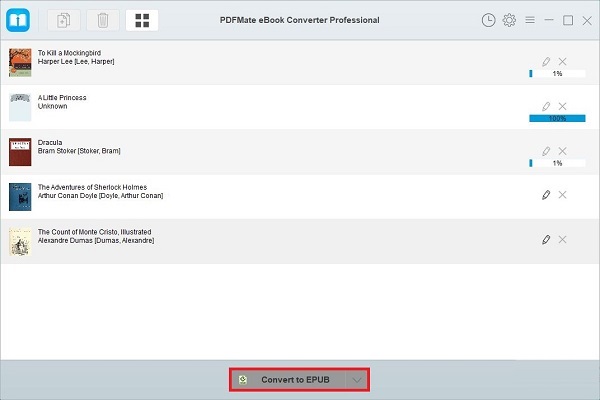 ---
Conclusion
Amazon is a great place for readers to get a variety of books, if you want to get the free Kindle books from Amazon, PDFMate eBook Converter is required. This program helps you convert all the books in your Kindle's library to different formats and all converted books can be read on any devices without limits.
Note: The free trial version of PDFMate eBook Converter enables users to convert one book at a time. You can unlock the limitation by purchasing the full version. Of course, it is suggested to download the trial version first to test whether it meets your needs for converting.
For more information about eBook Converter Professional, please visit PDFMate eBook Converter Professional.
---
Related Articles
---
Recommended Products