How to Read PDF on Amazon Kindle as EPUB eBooks?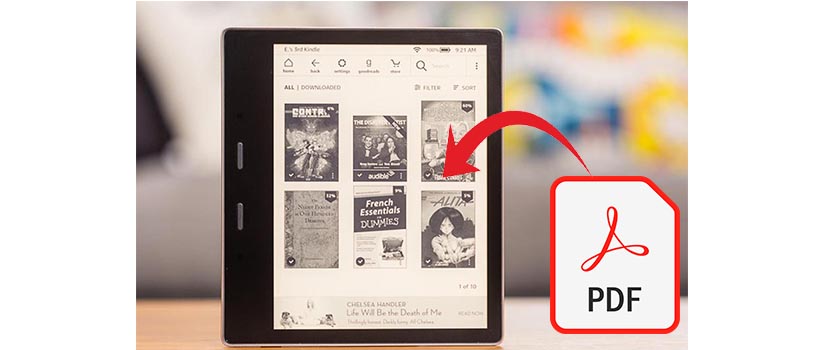 Amazon Kindle & PDF, TXT
Amazon Kindle is a series of eBook readers now in its fourth generation. Amazon Kindle eReaders enable users to shop for, download, browse, and read e-books, newspapers, magazines, blogs, and other digital media via wireless networking.
The first generation Kindle can read only unprotected Mobipocket books (MOBI, PRC), plain TXT files, Topaz format books (TPZ), and Amazon's proprietary DRM-restricted format (AZW).
The Kindle 2 added native PDF capability with the Version 2.3 firmware upgrade. Earlier versions could not generally read PDF files, but Amazon provided "experimental" conversion to the native AZW format, with the caveat that not all PDFs may format correctly.
The fourth generation Kindle, Kindle Touch and Kindle Touch 3G are able to display Kindle AZW, TXT, PDF, unprotected MOBI, and PRC files natively. HTML, DOC, DOCX, JPEG, GIF, PNG, and BMP are usable through conversion. 
If you are using the ealier versions of Kindle and want to read PDF files, you may need to convert the PDF to Kindle (TXT) first. If you are using the later versions which support reading PDF files, there may also be some problem that you won't get text reflow. You can email that PDF document to your Kindle account, write "Convert" in the subject line, and Amazon will convert it for you. Or you can use one of several conversion software, PDFMate Free PDF Converter, which is an easy-to-use PDF solution for converting PDF to other popular file formats, including TXT.
PDF to TXT conversion isn't always the greatest. If it's text only, you won't have a problem. But if it has a lot of graphs and things, it doesn't come out so well - you can only extract the text content from the original PDF files..
Convert PDF to JPG For Free
How to Read Nook Book on kindle
---
PDFMate PDF Converter Free
Convert PDF to Text, Word, EPUB, Image, HTML, SWF;
Merge PDF files with high speed and precision;
Combine and convert PDF files at fast speed;
Specify page range to extract pages from a PDF file;
Set password for opening, copying and editing PDF files.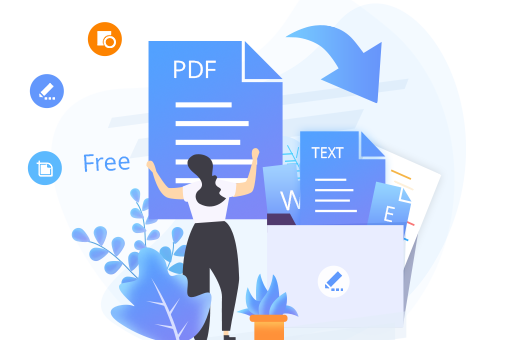 ---
Brief Tutorial to Convert PDF to TXT Files for Reading PDF on Kindle
PDFMate Free PDF to TXT Converter is easy to use with a simple and clear interface. It helps to convert PDF files fast in batch mode, and doesn't need Adobe Acrobat Reader to be installed.
Please download and install Free PDF Converter. Then, lanunch the program.
Step 1: Add PDF Files
Add PDF file and Choose Output Format as Image
Click "Add PDF" button to add PDF files for your PDF to EPUB conversion. This Free PDF Converter enables to convert PDF files fast in batches, therefore you can import as many as hundreds of files at one time.
Step 2: Choose Output Format as Text
On the output format pane, choose the "TEXT "format for converting PDF to Text documents, or extract plain text from the original files if the PDF consists of images, or other content.

Step 3: Start PDF to Kindle TXT Conversion
Click the button "Convert" and you can convert your PDF to TXT files within seconds.
When conversion is finished, you can click "Open" button to check the destination folder and view the converted files Then load the original PDF content in TXT format for reading on your Amazon Kindle.
Tips: PDFMate Free Converter not only helps to convert PDF to Kindle TXT for more convenient reading, but also supports converting PDF files to other popular formats of files, including converting PDF to EPUB eBooks, JPG images, HTML files, and even SWF files. Therefore, to read PDF on Kindle more conveniently, you can also convert PDF to HTML, JPG images, etc.
---
Related Articles
---
Recommended Products