Read PDF with eBook Reader App for Android Phone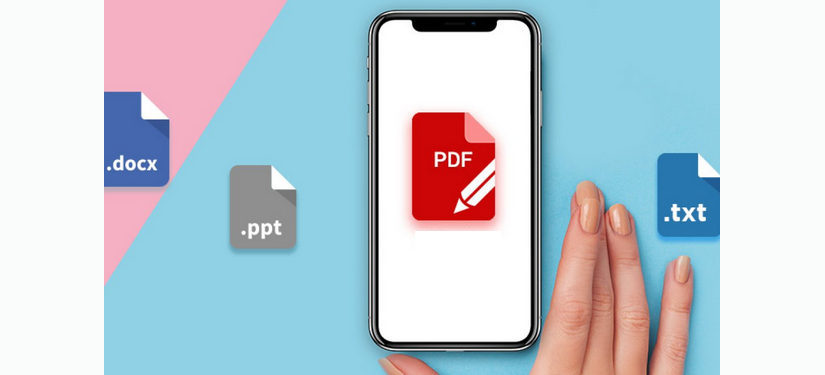 PDF Converter
•
Android Phone
Have Android phone, don't miss an ebook reader app!
It is common to have an Android mobile phone. Comparing to the traditional mobile phones, Android phone is more flexible and gives people more fun. Except for its comfortable touch screen feature, it also offers people chances to download and install any app to the phone to enrich its features. Among the numerous of apps, ebook reader app is a necessary for your Android phone. With Android ebook app, people can read ebooks directly anytime anywhere. So that, we can say ebook reader app for Android makes reading books easier and more convenient.
eBook reader app for Android and Android PDF ebook reader
You know that the paper books are printed in ink. But how about ebooks? Of course, ebooks don't need to be printed for reading, the method for reading these ebooks is to install the ebook reader. The most common ebook foramt is EPUB which can be recognized by nearly all ebook readers, while PDF, although a quite popular file format, is not the frequent used ebook format for Android. As a result, some ebook reader apps for Android support reading PDF, and some others can't. Here introduces some popular Android ebook apps and clarifies the Android PDF eBook reader (ebook reader that supports read PDF in Android) among them.
---
1. Kindle
Read books on your phone, including thousands of free Kindle books. It's the perfect ebook reading app that caters to any reader's taste buds, whether you're browsing for the latest fashion trends on a magazine, or getting real-time updates through online newspapers, the Kindle for Android never fails to amaze you. Other features include a built-in dictionary, Google Search, and Wikipedia access–all of which will greatly complement your reading pleasure.
Supported eBook format: .azw (DRM'd), .txt, .mobi, .html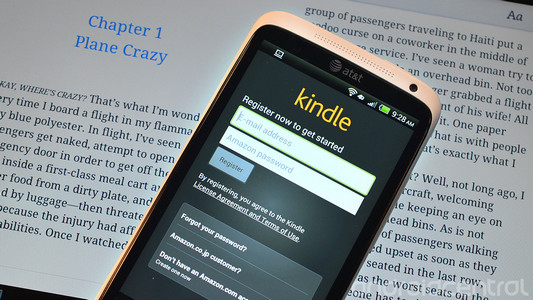 ---
2. Aldiko
Great user interface with rich features. It is a great alternative to apps supplied by many large companies such as Amazon and Barnes and Noble. Buy ebooks at great deals from your favorite retailers in either Adobe PDF or EPUB formats. Users can also download directly the ebook of their choice into their Android device without using a computer to transfer files. A good part about Aldiko is that you can hook it in to custom catalogs.
Supported eBook format: non-DRM'd ePubs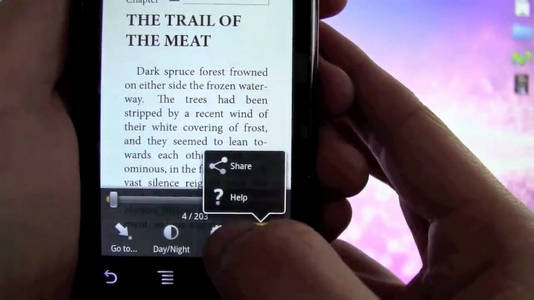 ---
3. Google Books
What makes it different from other ebook reading apps is the sheer number of downloadable books that span over 3 million titles including new releases, New York Times best sellers, up-and-coming authors, and free books for you to browse and download. Choose from a wide spectrum of choices from Google's vast library of free and public domain materials that couldn't be normally found anywhere.
Supported eBook format: Epub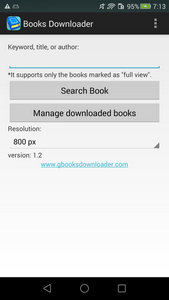 ---
4. Nook for Android by B&N
With over 2 million books in Barnes and Noble's arsenal, you'll have your very own pocketable library at your fingerprints. Optimized for Android use, the app can easily mark your favorite magazine subscriptions like US Weekly, National Geographic, and The Oprah Magazine — free for a 14-day trial period. Previous users of the NOOK tablet will feel welcomed by the app as it sports the familiar user interface that they love and adore.
Supported eBook format: .doc, .html, .epub (DRM'd), .pdf, .txt, .pdb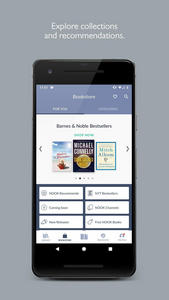 ---
5. Kobo eBooks
Featuring a massive database of free ebooks to download, users are treated to many interesting titles. Reading books with the Kobo eReader app, you would get a more entertaining and stimulating reading experience. Make reading a fun learning experience as the app has a special feature called Reading Life, which monitors and tracks your reading statistics. You can also share memorable quotes, notes, dialogues, and more with the integrated Faebook feature.
Supported eBook format: .html, .epub, .pdf, .txt
From the list of the hot Android ebook apps, we can see that not all these ebook reader apps for Android could support PDF reading directly. So if you'd like to read PDF with the ebook reader on the mobile phone directly, it is better to install either NOOK for Android by B&N or Kobo eBooks. Of course, you can still enjoy the PDF eBook on your mobile phone by converting PDF to EPUB format or to some other format that can be recognized by the ebook reader app you prefer.
---
Extra Recommendation
If you are searching for a way to convert PDF to EPUB or any other format, PDFMate PDF Converter Professional, must be your first choice. Highlights:
Convert PDF to Word, Text, EPUB, Image, HTML, SWF;
Merge PDF files with high speed and precision;
Set password and permission for opening, copying or editing PDF files;
Personalize output path with customization settings;
Provide free technical support and excellent customer service.
---
Related Articles
---
Recommended Products