Best eBook Reader Apps for iPad Mini 2
Apple just launched iPad Air and iPad Mini with Retina Display (iPad Mini 2). The retina display of iPad Mini 2 has greatly satisfied many who had wanted the feature on the original mini. The first generation of iPad Mini is always compared with ebook readers, such as Amazon Kindle PaperWhite and other ereaders, due to its mini size and its light weight. The retina display is a remarkable improvement which is essential for long reading. This new feature also makes iPad Mini 2 a more competent ebook reader.
As we know, PDF, ePub and other files cannot be opened directly in iPad Mini 2. Fortunately there are some excellent ebook reader applications which ensure a comfortable reading experience. Here we will recommend some of them for references.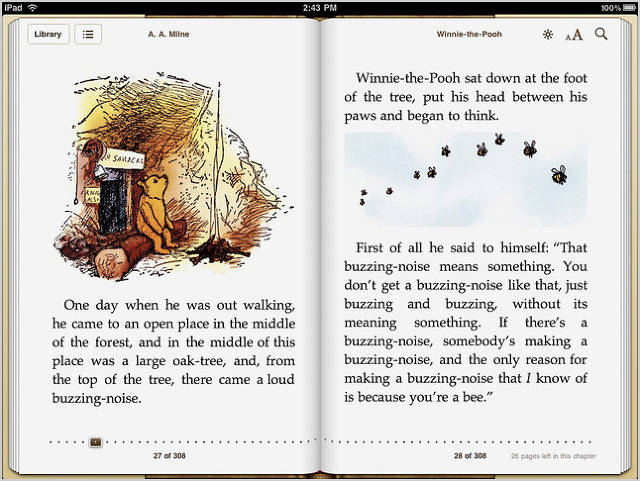 1. iBooks
The reason why we recommend iBooks: an eReader and eBookstore in one
Apple's iBooks gives you direct access to more than 1.5 million eBooks. You also can access millions of other books, both free and paid, through several online services. You also can transfer your ebooks in PDF or Epub document format to iPad mini 2 and read them in iBooks.
2. Kindle
The reason why we recommend Kindle: a good alternative to Kindle Tab
Yes it is an app which has been optimized for the iPad mini 2. Kindle App is giving users the ability to read Kindle books, newspapers, magazines, textbooks and PDFs on a beautiful, easy-to-use interface. You'll have access to over 1 million books in the Kindle Store plus.
3. InstaPaper
The reason why we recommend InstaPaper: Save web pages for later offline reading
This is an amazing app to save web pages for later offline reading. If you find long articles and blog posts during the day but don't have the time when you find them, just save it to InstaPaper. InstaPaper is optimized for readability on iPad mini 2 screen.
4. Me books
The reason why we recommend Me books: App for families of little storytellers
It enables you to buy various books, including Ladybird classic stories and the likes of Peppa Pig, which can be read silently or read out by celebrity narrators on your iPad mini 2. But better than that is that you can record your own reading of the stories, and even customize what happens when kids tap stuff in the illustrations, such as your own howl when they tap on a wolf. Your kids will defenitely love it.
5. Zinio
The reason why we recommend Zinio: The world's largest newstand and bookstore
With online publications under 11 broad categories including Science & Tech, Sports, Lifestyles, Travel and more, you are spoilt for choice with the thousands of issues available, plus daily offerings of free magazine previews. You can read the magazines in high-fidelity mode, complete with their full, rich colors, interactive content and other multimedia enhancements, or switch to plain text mode for a toned down reading experience.
Related Software
PDF is not a suitable format for reading books as you cannot easily reflow pages and font sizes the way you wish. Whenever you can, avoid PDF and get the book in EPUB or MOBI instead for reading on your iPad mini 2. You can also easily convert PDF into EPUB with an excellent freeware - PDFMate Free PDF Converter.