To use paid software for converting PDF to JPG seems not a rational choice, especially when you just want to convert your PDF file to JPG image for immediate use. Buying license takes time, and you may even feel regret after paid and found that it just can't work like before. The prices of the paid software are not inexpensive, while there are many PDF to JPG freeware on the internet and the output can match the paid, or even better! So finding a PDF to JPG freeware to fulfil your urgent need could be the better choice. Here we introduce several PDF to JPG converter freewares, showing you ways to convert PDF to JPG for free.
PDF to JPG Freeware Introduction and the Comparison
What are the standards for a good PDF to JPG converter freeware? There may be several basic requirements:
• Can do well on PDF to JPG conversion, JPG image quality must come first!
• No licence, no other cost or additional actions required;
• Free of advertisment, no pop up window ask for buying;
• Easy to operate, better can be used without Help documents.
After searching on the internet, we pick out several PDF to JPG Freewares as below, helping you choose the best PDF to JPG freeware.
1. Convert PDF to JPG For Free Online (Neevia Document Converter)
If you want to save the time on download and installation, you could try the web way. Like widely mentioned on the internet, Neevia does a great job in converting PDF to JPG. It supports wide range of file formats including PDF. You can choose to wait for the output in browser or to get an output download link via email. You can also add watermark on your output JPG image.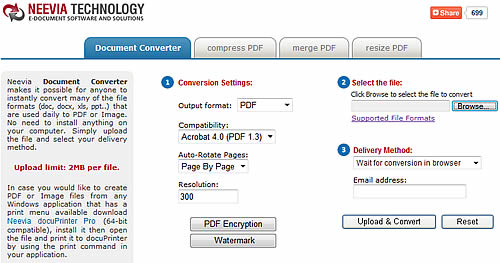 Disadvantages: Conversion can not be operated without network condition. The website has a file size limit for 2MB, can't convert file bigger than that. You can not decide the specific needed page for converting. It can't be sure whether there is private risk when upload files to the server.
2. PDF to JPG Converter Freeware - Half Free Software (LotApps Free PDF To JPG Converter)
If you don't have much requirement on the JPG image output except for the quality and resolution, then LotApps Free PDF To JPG Converter could fulfil your basic needs. This freeware has a rather simple interface with a few buttons. You have these two options for customize your output. The installation file size is not much, could be a green PDF to JPG freeware.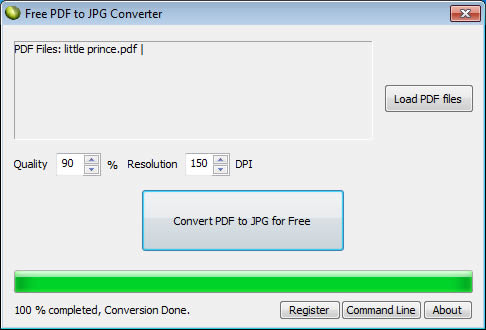 Disadvantages: There are only two options can be used. You can't even designate your output location. It default to output under "C:\Users\xxx\Documents\LotApps\Free PDF to JPG Converter". You'd better backup previous files before output. Besides, there's a register button, seems that it's not totally free, you may put in licence to unlock certain function. If you click on Command Line, there pop-up an ad page, you will see this just a half free software.
3. PDF to JPG Converter Freeware - At Other Cost (Boxoft PDF to JPG)
Support batch convert mode, convert multiple PDF files to images at the same time; command Line Mode, use via any programming to convert PDF files; defining specific pages to be converted; setting quality based on special requirement, customize unique name patterns or create separate folders for different PDF files, etc. So many features make it seem like a powerful freeware, right?

Disadvantages: This software will teach you what the saying "There's no such thing as a free lunch" means. When you've installed program, there will pop up a window telling you to get a free GPL Ghostscript for running the program at the expense of giving out your name and email to subscribe their "newsletter". Without doing this, you can't even open the program. Wait... didn't they say it is totally free? Maybe to some extent...
4. PDF to JPG Converter Freeware - 100% Free (PDFmate Free PDF Converter)
It's a freeware that lives up to its name. After download and installation, you don't need to do any additional thing to make it run. Supports batch converting, enables users to batch convert multiple PDF files to JPG images. Outputs JPG image with accurately preserving the original Text, Tables, Graphics & Layout. Supports converting each page of PDF files to separate image files, users can save the needed page for other Office file creation. Provided with multiple-language interface, very easy to understand and use. Every common users can convert PDF to JPG image then output to designated folder within seconds. The image output quality is excellent which can absolutely match that of the paid software. There is a tutorial on how to convert PDF to JPG for free.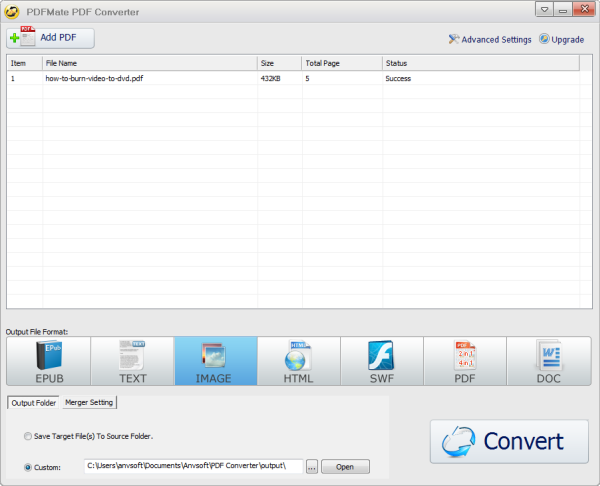 Disadvantages: To fulfil users' specific need of PDF to JPG conversion, it's necessary to add output customization settings like resize, image editing, watermark adding, etc. For some professional user, command line mode supporting may also add point to this freeware.

Choose The Best PDF to JPG Converter Freeware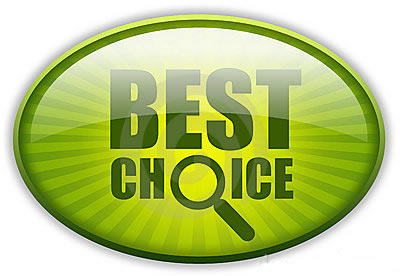 After reading review for all PDF to JPG freewares above, you might get a clue to choose the best PDF to JPG Converter freeware that most fits your needs. Apparently, PDFmate Free PDF Converter meets all requirements as a PDF to JPG freeware. Once installed, you can convert your PDF files to needed formats in fast speed with high quality, no need to worry about network condition or the private risk. Besides, it is a 100% free PDF to JPG converter, no licence, no undesired plugin, no additional file installation required but totally free of ad! Apart from all these, it can do even more than a free PDF to JPG converter does. Including JPG, it also enables users to convert PDF to EPUB, HTML, SWF and Text documents. If you are searching a Free PDF to JPG converter with high performance, PDFmate is definitely your best choice.